As a social worker who long served as a life-care planner for a group of lawyers specializing in elder care, Cornell saw flaws in existing living arrangements for aging people. She noticed that residents of larger senior developments were often isolated, especially if they weren't naturally outgoing. Cornell envisioned a more intimate housing arrangement — a place where women would have someone to talk to when they got home at night.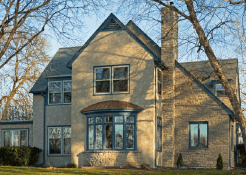 So she bought the house for $580,000 and put another $300,000 into remodeling it, including creating four personal "suites," each with its own bathroom.
Cornell, 62, won't be living there herself — she lives nearby, with her spouse — but will serve as a "concierge," helping with "anything from getting tickets to the Guthrie and dinner reservations and setting up transportation if you want somebody to go to the doctor with you," she said. "If you need some help navigating the system, whatever that system might look like, I could be an advocate."
Since the residents will presumably start off as strangers, Cornell plans to select a compatible group. Her vetting process will include questioning candidates about their lifestyle habits, politics and values and ways of handling conflict.
Her social work has required her to analyze human behavior, and she has confidence in her ability to select like-minded individuals. "I only hope these women will bond, and make friends and care for one another. That's what I envision."
They'll also be fairly affluent. Rents at the house range from $2,700 to $4,400, depending on the size of the suite. An additional $350 monthly fee covers maintenance and concierge services. Future Vibrante households may be smaller or less expensive, Cornell said."This is a social experiment. No one wrote the book on how to do this. But I have lots of faith that this is going to work,"
Visit vibranteliving.com to learn more.