How a HECM for Purchase Can Help You Make Your Move
Seniors are learning a reverse mortgage can be used to take advantage of current favorable real estate conditions to buy their retirement home
Last June, Andy and Beatrice Hollimon traveled from their Midwest home to Florida for vacation. There, they looked at a few homes to see what local real estate was available. "For about 15 years, we'd been dreaming of someday retiring in Florida," Andy explained.
Having kept an eye on real estate trends, Andy felt that buying a property sooner would be financially advantageous due to favorable real estate market conditions. The challenge: Andy didn't think they would be able to fully retire and make that move for another ten years.
Now May be the Time to Buy 
According to CNBC, strong economic growth and low interest rates have created the perfect economic mix for a strong housing market in the first part of 2015.[i] In fact, a recent Zillow report indicated that buying a home in most markets is now more affordable than it was 15 years ago.[ii]
Like the Hollimons, many Americans nearing retirement dream of moving for better weather, to find a smaller home or to be closer to family. For Andy and Beatrice, a Home Equity Conversion Mortgage (HECM) for Purchase — a reverse mortgage loan used to purchase a home — made it possible for them to buy their dream home and retire a decade sooner than they imagined. HECM loans have provided a host of benefits for more than one million U.S.seniors who have leveraged this flexible retirement planning tool.
A Smart Tool for Seniors Who Qualify
Insured by the Federal Housing Administration (FHA), a HECM for Purchase is essentially a reverse mortgage that can be used to purchase a home. Like a typical reverse mortgage, a HECM for Purchase enables homeowners 62 and older to tap into a portion of their home equity and convert it to tax-free cash. Instead of making monthly payments to a lender, as with a traditional mortgage, the HECM lender makes payments to the borrowers. As long as the borrowers live in the home, they aren't required to make any monthly payments towards the loan balance; however, they must continue to pay property taxes and home insurance, keep up basic home maintenance and otherwise comply with loan terms — just as they would with a traditional mortgage.
With a HECM for Purchase, seniors may purchase a home and take out a reverse mortgage with a single transaction, which can help to reduce closing costs and other fees associated with multiple transactions. Since monthly mortgage payments are not required, a HECM for Purchase can help improve borrower cash flow, preserve savings and allow investments to continue to grow. And, depending on the amount of money a borrower brings to the new home purchase and the value of the home being purchased, the borrower may have funds left over from the reverse mortgage to be used as they see fit.
Making Retirement Dreams a Reality
The Hollimons contacted American Advisors Group (AAG) to see if a reverse mortgage could help them take advantage of current real estate market conditions. "We saw AAG's TV commercials with Fred Thompson and were intrigued," said Andy.
The AAG professional who answered their call asked Andy if he was interested in a HECM for Purchase. "I honestly had no idea you could use a reverse mortgage to purchase a house," Andy recalled. "Our reverse mortgage professional spent a lot of time educating me on how it works. He walked us through the entire process and told us exactly what was involved and what to expect."
While a HECM for Purchase is a versatile financial tool that can play a key role in helping senior Americans purchase a retirement home and extend their personal savings, loan benefits may vary from borrower to borrower. To explore the possibilities of a reverse mortgage, learn more about the HECM for Purchase loan and potentially take advantage of the current housing market, please visit www.AAG-MN.com.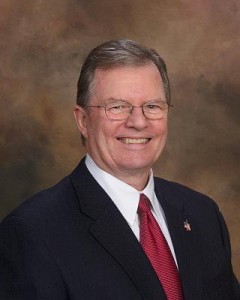 Steve Garver is a Reverse Mortgage Professional for American Advisors Group, specializing in federally insured HECM reverse mortgages and HECM for Purchase loans. Steve has been helping seniors evaluate where to age in place for more than 12 years.  You can reach him at 612-636-9578 or email: [email protected]