Changing Health Care Trends
Changing Health Care Trends Bring New Approaches from a New Therapy Company

For people recuperating from illnesses, injuries or surgeries, therapy can play a significant role in helping them return home from the hospital sooner while helping them stay healthy so they don't have to be rehospitalized later.
Rehospitalization is the new watchword in healthcare.  Preventing rehospitalizations has become an important new trend in the healthcare field. Minnesota Hospital Association Vice President Matt Anderson notes that hospitals now face penalties from Medicare when patients are readmitted after being discharged. Therefore, hospitals are looking for ways to prevent readmissions. One of the ways healthcare providers keep patients from being readmitted after they are discharged  is to join with organizations that provide therapy services.
Studies show that coordinated care and seamless communication between the patient and the healthcare providers can help to reduce unplanned readmissions. To that end, Centrex Rehab is well positioned to enhance the quality of care patients receive—both in and out of the hospital.
Centrex Rehab was created to provide comprehensive therapy services that meet the needs of patients of all ages and abilities in many distinct settings. The company provides needed services that not only help to integrate the rehab therapy link seamlessly into the health care continuum—  they also help to improve patient health while increasing the strength of the health care network.
As a joint venture between Augustana Care and Ebenezer, two leading health care organizations based in Minneapolis, Centrex addresses the healthcare needs of our changing communities, which are experiencing rapid growth in the number of people who are 55 and older. Centrex Rehab provides a range of therapy solutions for older adults in senior housing, assisted living, skilled nursing communities, smaller hospitals and clinics.
Three goals were defined when the company was originated: better long-term health for the population; better care for individuals; and lower cost through improvement. In meeting these goals, Centrex will also help to address the readmission rates—especially in older adults. When health care providers enlist Centrex Rehab as part of the care team, Centrex therapists work to ensure that patients experience a smoother transition from hospital to home by providing outstanding therapy care, better communication and ongoing support.
Launched in November, 2012, Centrex Rehab provides dynamic therapy solutions including the following:
Contract provision of full service rehabilitation including management, physical therapy, occupational therapy, and speech therapy
Extensive range of therapy services to diverse clientele in varied settings, from senior living communities and small hospitals to schools and clinics
Staffing and recruiting to fill open positions; meeting short-term or long-term staffing needs in any setting
Management consultation
Medicare compliance consultation
Home modification services by certified staff members to help individuals live more independently in their homes
Cognitive screening and testing to allow for better case management of clients and caregivers
Other specialty areas including: wheelchair clinics, massage therapy and lymphedema specialists
Specialties in the areas of vision and driving (coming soon)
The company currently employs 200 therapists and expects to hire 100 more in 2013. As high employee satisfaction and retention rates at Centrex Rehab result in better care for consumers, employee satisfaction is a priority at Centrex. With its distinctive model of care and dedicated therapy team, Centrex can integrate quickly and proficiently into client communities. If preferred, we can also operate under the brand names of others.
 Centrex Rehab was developed by Augustana Care and Ebenezer, which is part of Fairview Health Services, with a proven reputation of quality care and innovation. "The partnership adds a new dimension to our services that enhances the patient experience," says Ebenezer's Vice President of Operations Jon Lundberg. To learn more, please contact me at [email protected] or 612-238-5426.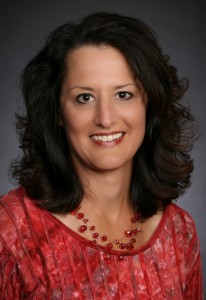 CEO/President Kristy Brown brings over 20 years of management experience to Centrex Rehab. Brown  was the executive director of therapy services at Augustana Therapy Services between 1999 and 2012. A  speech language pathologist by training, she developed a passion for management soon after graduating  and sought to positively affect patient care. Before coming to Augustana Care, Brown worked at several  larger for-profit organizations in management to increase her understanding of therapy issues. She looks  forward to continuing to serve patients and the community.