I recently read a book titled "How to Say It to Seniors"by David Solie, a geriatric psychologist. I was fascinated by his analysis of how the mindset and mind change as one reaches the later stages of their life. I found myself armed with a highlighter and sticky tabs whenever I sat down to read the book! The book explores what we often refer to as "diminished capacity" in our elders and explains how often it's a myth. Instead, it is our lack of awareness and understanding of the psychological journey of the elderly and our inability to effectively communicate with them.
The key things Solie points out is the elderly person's need to maintain control and discover their legacy. In the later years of life, one experiences so much loss that it may result in a feeling of loss of control of one's life. The death of spouses and friends, the loss of their home due to a forced move to a senior community, their finances being taken over by family and the independence of driving a car may also be gone. Decisions are made for them, sometimes without their input. The result, a reflection back on what their life has meant and the legacy they will leave.
As Baby Boomers we are perpetually driven by what we can accomplish….looking forward to make our place in the world, often measured by the number of emails we receive, number of appointments, endless lists to cross off and things to do which make us feel important and in control. For the elderly person, those tasks do not add value, rather their reflection on what life has meant, what legacy they are leaving is their agenda. They are looking backward while we are looking forward, hence a huge gap in mindsets. We simply don't feel we have time with everything we feel we must do to listen to stories of the past which may be repeated. So why the stories and sometimes the repetition?
The stories are a way of searching out one's legacy. The stories are not so much about the details, rather what they represent. The story of as a young boy working on the farm, getting up at 4am with their siblings, to milk the cows and feed the animals before walking 2 miles to school are part of the life review process that helps discover one's legacy. The story represents the values of working hard, the family working together to provide food on the table, the importance of discipline and responsibility How will they be remembered after they are gone, if not for the things they loved and valued?
They are on a journey we cannot understand, in unfamiliar territory, a place they have never been before. They have left the middle age hustle and bustle, task driven years and arrived at a reflective weigh and measure time. Life is inward and about understanding what has happened to get them to old age, the issues they are facing and what their life is about. The focus is now on the inside work of sorting things out that have happened and sometimes dealing with unresolved issues that were put on the back burner during the busyness of their younger years.
According to Solie, there is actually a change in the prefrontal cortex of the brain that causes the slowing down of the brain's ability to perform multiple points of information. However, this also actually enhances the ability to mull things over, use reflection and past life experiences to make decisions. Decision making is a more reflective process than in their younger years.
Diminished capacity or our failure to understand the complexities of an aging body and mind? Most certainly there are people with dementia, however I think too often we do not realize it is our failure to understand that is the issue. The question becomes what can we do to enhance our awareness and understanding, in order to help facilitate the elderly person's legacy discovery and open up communication?
Ask open ended questions – "Why are you hesitant to go to the doctor?"
Give control back- "Mom, it is your decision, I would choose another option, but it is your decision."
Allow for them to change their mind- "Dad what I hear you saying is you are not ready to look at senior communities right now. We can certainly revisit the issue in the future.
Is there any information you would like right now that I can get for you?"
Watch your tone! Don't come off like an authoritarian! They have lived a long life with more life experience than you and deserve nothing but your respect!
Respect their decisions even though they may not be the ones you choose.
Respect their right to refuse medical treatment, respect the ongoing losses and the need to grieve.
The losses include their medical issues and the loss of the body's former capabilities.
Above all listen and appreciate the wisdom and experience one gets from living as long as they have, that no amount of education can replace.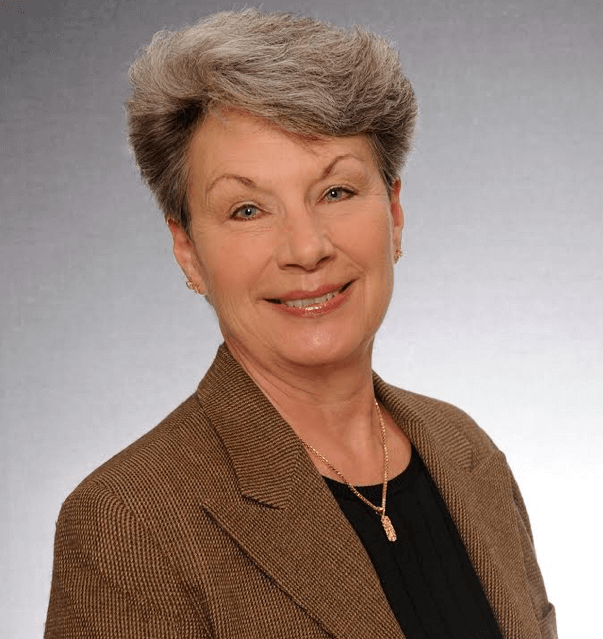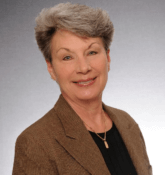 About the author — Kris Pearson has been a Realtor with Keller Williams Realty Integrity Lakes for over 9 years. She is a RSA Realtor (Realtor Senior Advisor)who although represents clients in all areas of residential real estate, has a passion for working with people who are downsizing, helping elderly people and their families make the transition of selling their home and moving to a senior living community and working with families whose loved one has died and whose home needs to be sold to settle the estate. Kris has a wide variety of resources to facilitate these types of moves. She serves on the Master Faculty of Keller Williams Realty Integrity Lakes and teaches a course she wrote called "Wisdom of The Ages: Serving The Elderly" which was certified by MAAR  (Minneapolis Area Association of Realtors) for CE credits for Realtors. You can contact Kris by phone or email — Cell phone- 612-709-1304  or [email protected]    
---