Senior Corps of Minnesota
Senior Corps of Minnesota
Location:

1605 Eustis St.
St. Paul, MN 55108
---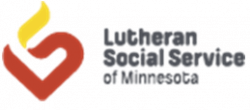 About Senior Corps of Minnesota
Make a lasting mark and earn a tax-free stipend!
Are  you 55 years plus? 
Be a Foster Grandparent or Senior Companion! 
Tax-free stipend, travel reimbursement and other benefits provided. 
Lutheran Social Service Senior Companion and Foster Grandparent Program.
Interested in volunteering and making a difference?  Lutheran Social Services offers two programs, the Foster Grandparent Program and the Senior Companion Program ….for more information call us at 651-310-9440 and visit our website at www.mnseniorcorps.org.
 The Minnesota Senior Corps improves lives, strengthens communities and promotes civic engagement in Minnesota by increasing the impact and value of volunteer service.
Foster Grandparent
Foster Grandparents provide academic and social support to special needs and at-risk children. They act as role models, mentors and resources to help children develop essential social skills, recognize their own strengths and grow in confidence.
Senior Companions
Senior Companions provide competent and reliable ongoing companionship or caregiver support service to clients in the clients healthy and living independently.
---
Senior Corps of Minnesota

Senior Corps of Minnesota

1605 Eustis St.
St. Paul, MN 55108